PERCY PURSGLOVE
"… a nearly continuous hour and a quarter-plus of some of the most ambitious, thoughtful, complex, risky, beautiful and thoroughly uplifting music I've heard in this building. I didn't just go home smiling; I went home head buzzing, heart full and thrilled to have been a witness to this premiere performance."
– The Jazz Breakfast
RECORDS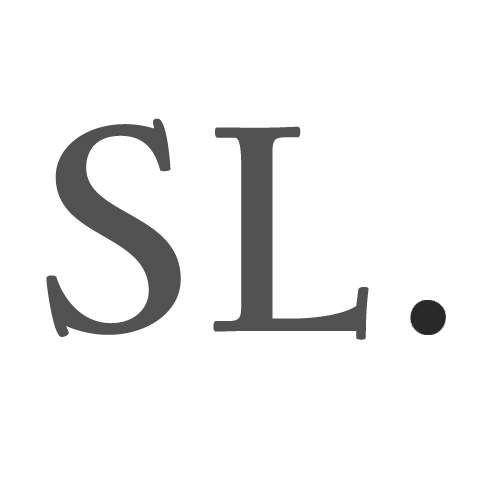 Percy Pursglove
Far Reaching Dreams of Mortal Souls
Catalogue – #SLR1968
Released – Coming 2017
Number of discs – 1
Formats – Vinyl; CD Digipak; Digital Download
BUY + DOWNLOAD

•Pre-Orders coming soon
  Pre-Order Soon! 

LATEST NEWS 
• 08.02.16 – Stellar international line-up for Retrospection – a special triple album from Hans Koller released April 15th

VIDEO
ABOUT
Percy Pursglove is an award winning multi-instrumentalist, improviser and composer who works across a broad spectrum of creative contexts. His most recent large-scale work, 'Far Reaching Dreams of Mortal Souls', contextualises his fascination for open freedom of improvisation within fixed and specific settings. "Somehow Percy Pursglove created a completely whole musical world all of his own. That is a rare achievement." – Jazzwise. The work, commissioned through the Jerwood/Jazzlines fellowship scheme, is a ninety-minute suite for choir and nine-piece chamber ensemble based on the speeches and associated writing of nine historically significant individuals. "Breathtaking solos combined rhythmic flexibility, stratospheric virtuosity…" – Press Series
A mainstay of the British Jazz and Improvised music scene, Pursglove is fast becoming recognised as a featured soloist and collaborator on many genre-spanning projects. Recent recordings and performances have heard him with groups including Barry Guy, Dr John, Amy Winehouse, Jamie Cullum, Enrico Piernanunzi, Claudia Quintet, Food with Thomas Stronen/Iain Ballamy, Bill Frissell, Julian Arguelles, Paul Dunmall, Peter Evans, Jon Irabagon, Hans Koller, Dan Weiss, Matt Brewer, Michael Gibbs, Thomas Morgan, John Hollenbeck, Mark Dresser, Victor Bailey, Drew Gress, Ben Monder, Phil Woods, Claudio Roditi, Jeff Williams, Chris Speed, Matt Mitchell, Evan Parker, Jakob Bro, Elliott Sharpe, Vince Mendoza, Peter Erskine, Django Bates, Steve Swallow, Chris Potter, John O'Gallagher, Gerald Clayton, John Clayton, Dave Liebman, The Duke Ellington Orchestra, Dave Holland and Norma Winstone.
Recent concerts in which Pursglove has been featured include a number of performances aired on BBC Radio's Jazz on 3 – live concerts with Alexander Hawkins, Peter Evans, Paul Dunmall, Elliott Sharpe and a number of radio and televised concerts with the WDR Radio Big band, Koln. Recent musical highlights include performing Gil Evans Sketches of Spain with the Birmingham Conservatoire Jazz Orchestra and performing with Evan Parker for his 70th birthday celebration.
Pursglove is a regular visiting tutor for; Birmingham Conservatoire, NYJOS, NYJC, Musical Director – National Youth Jazz Wales, Co-Creative Director – Jazzlines Ensemble.
Having studied at both the Birmingham Conservatoire UK and The New School University NYC, Pursglove has recently been awarded a full studentship to focus on a PhD in composition at BCU and holds honorary membership (Hons BC) to the Birmingham Conservatoire in recognition of services to music.
PRESS + REVIEWS
"… a nearly continuous hour and a quarter-plus of some of the most ambitious, thoughtful, complex, risky, beautiful and thoroughly uplifting music I've heard in this building. I didn't just go home smiling; I went home head buzzing, heart full and thrilled to have been a witness to this premiere performance."
– Peter Bacon – The Jazz Breakfast
"Somehow Percy Pursglove created a completely whole musical world all of his own. That is a rare achievement."
– Jazzwise
"It was an opportunity for wind and brass to dominate: Parker, on soprano sax, and trumpeter Percy Pursglove stole the show with breathtaking, jabbering epiphanies, and torrents of dissonance that glistened menacingly above the strings' drone."
– Matthew Wright – The Artsdesk
"… Bates when he played the little euphonium-like peck horn found interplay with trumpeter Percy Pursglove that became a kind of turning point, Pursglove's beautifully judged clarion cry of a solo break-out near the end another of those moments the evening thrived on. … The barely audible fade that ended the long-term acquaintances' intense performance set a pattern that was broken only when the incident-packed last quartet, featuring pianist Django Bates and breathy trumpeter Percy Pursglove, delivered a dead-stop finish.'
– Stephen Graham – marlbank.net
PHOTOS + IMAGES