Home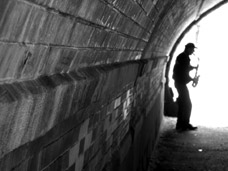 Stoney Lane Music is a small independent artist-led record label in the UK, distributed by Proper Music and working in partnership with SilverProjects.
Our first release in May 2012 was TG Collective's 'Release The Penguins', receiving fine reviews from The Sunday Times, Songlines, fRoots, Jazzwise and Time Out.
We also produce and manage touring and performances for a small number of jazz, world and contemporary music artists and ensembles.
(Stoney Lane was the home of West Bromwich Albion FC for 15 years until 1900, a time when they actually bothered to win something for a change).
Tel :: +44 (0)121 224 7322
Email :: telegram@stoneylane.net
8 Fazeley Studios | 191 Fazeley St | Birmingham | B5 5SE | UK